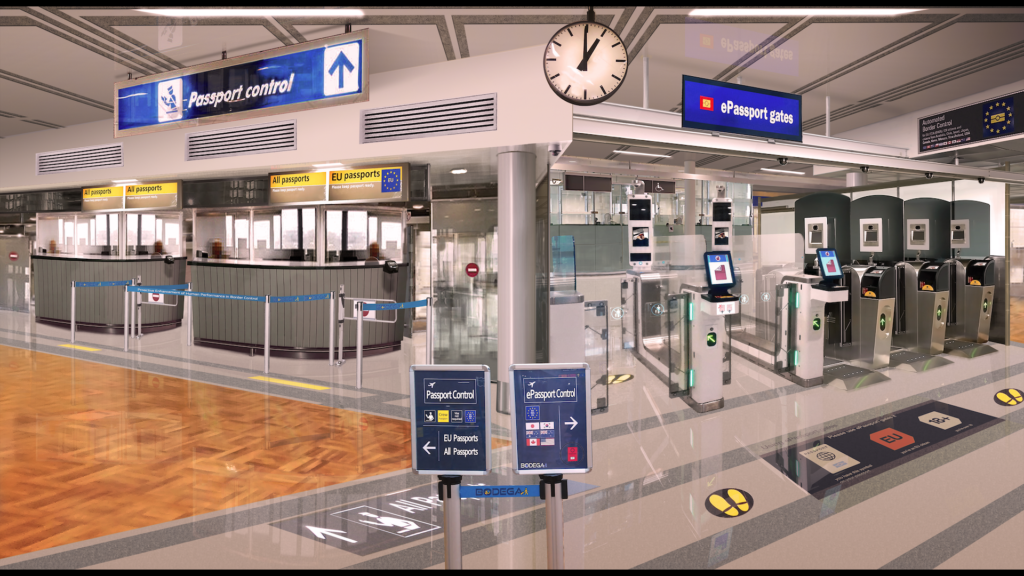 PASS is one of the concrete outcomes of the PROPER TOOLBOX of the BODEGA project.

BODEGA was an H2020 project that focused on the development of future border checks with human factors expertise in order to enhance efficiency, border security and traveller satisfaction. The project focused on the changing nature of traveller processes and border guard work due to the introduction of advanced border control systems, such as biometrics-enabled e-gates.
During this project, ubium focused on the traveller and we explored how with a hybrid card game (titled: Game PASS) individuals could gain awareness of relevant information when crossing the border of the Schengen area, from biometrics to legal requirements.
For more information about: