A brief story of the effort behind Windows to the World project
As you know, we came with the idea to do something for the windows of Kauppahalli in Joensuu sometime in spring 2015. If you see the windows in the current state, they are really boring. We wanted to do something interactive with them for the people in the city.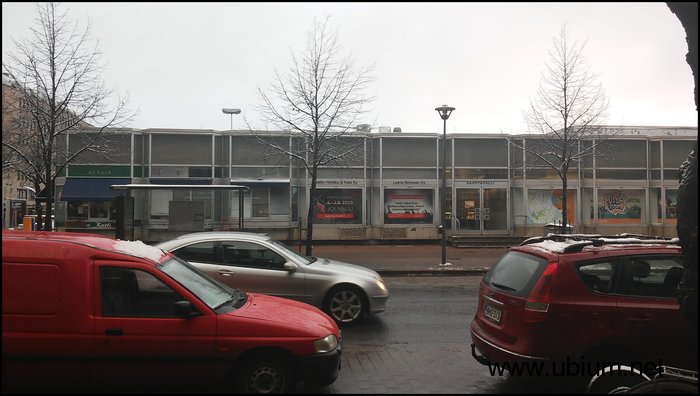 The city contacted us and we talked with them early November and agree with them to come with the an idea to do something for the windows by March 2016. However to agree on a date means that the challenge just starts. The concept, Windows to the World, emerged until December 2016.
There was not much time to produce something of quality. But it is thank you to an incredible team that this project was possible.
Dings develop almost all the hardware of this project. It was a demanding job, and I do not have real photos behind scenes of this stage. While in Finland we prepare other aspects of needed for the game to function for example:
Measure the windows in freezing temperature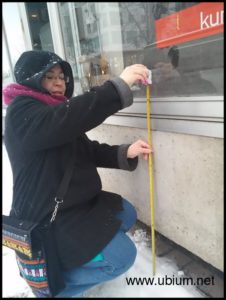 We make a layout, to be sure of what we wanted, and for this project the measures needed to be precise!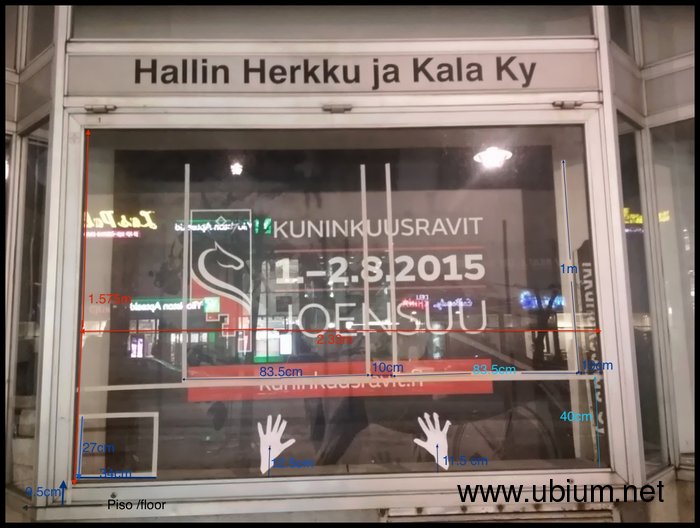 Analyse the amount of light to be sure the technology will work.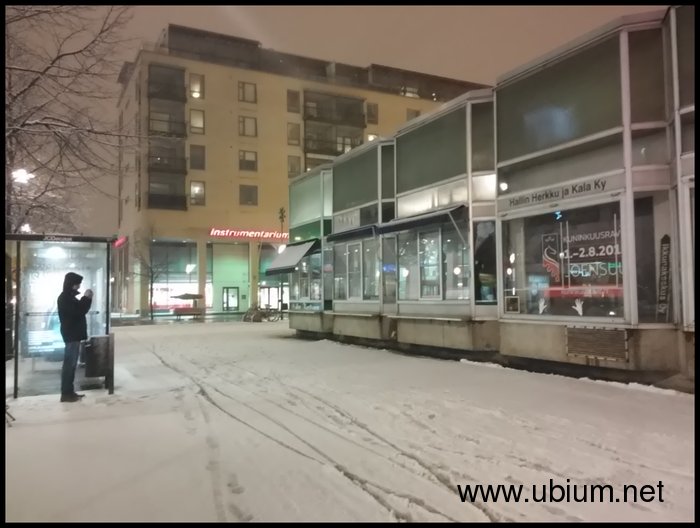 On Feb. 23, our partners of joenkilpituote came to put the layout to our windows.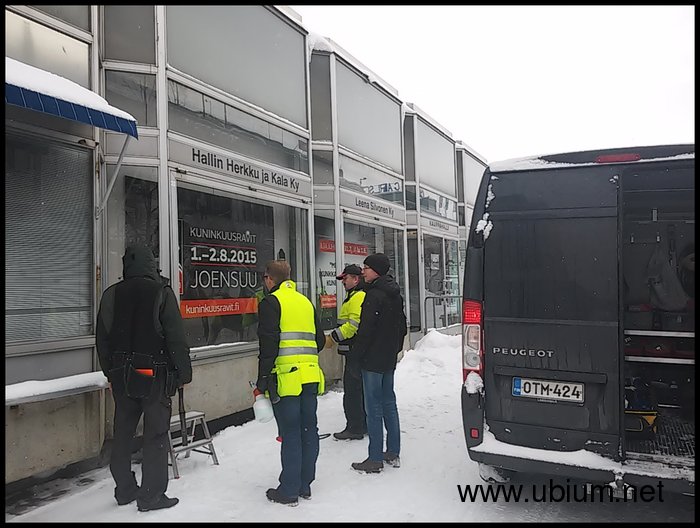 Look how GREAT is the result: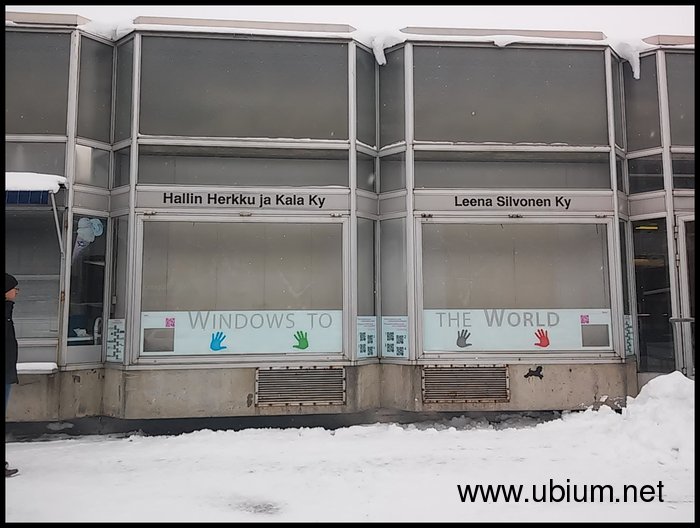 Then we went to pick up the photos of the exposition, that our partners from Kuvanilma printed.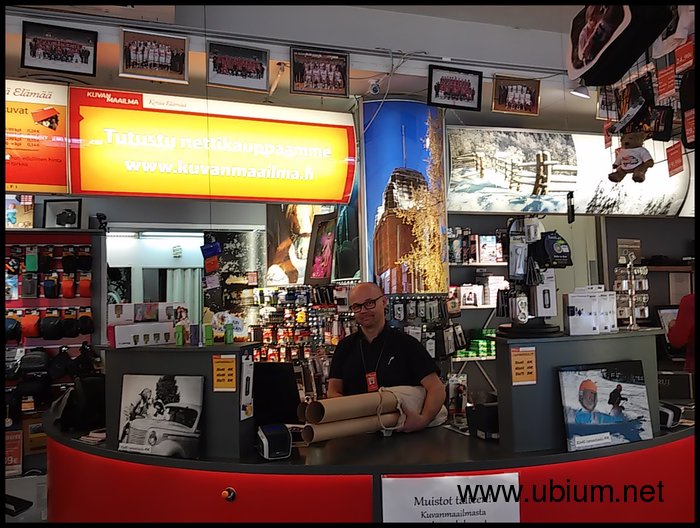 Finally, on 25th of February, our partner from Germany arrieved and it is time to integrate the technology and do A LOT of tests.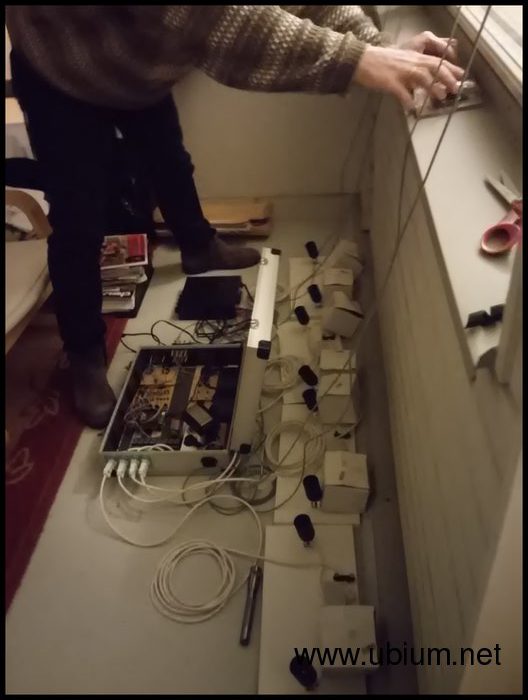 We embellish more the windows adding some black background, and tests continue while we were also setting up the installation. There were several details to take care of (e.g. the music of the exhibit, the sounds of the game, the set-up of the equipment) under really freezing temperatures.
Challenges were constant. For example the second windows was not really working, or challenges at the twilight….  but we always look the way to solve the challenge! 🙂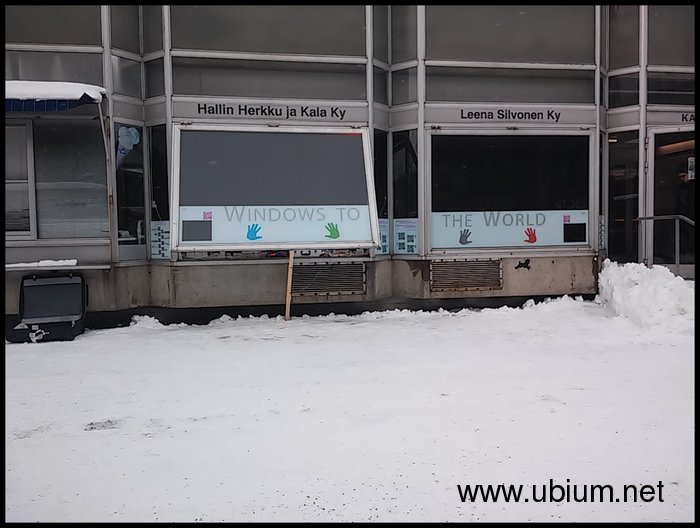 Also play testing was important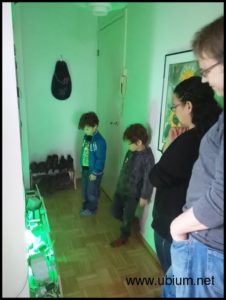 Also testing at night….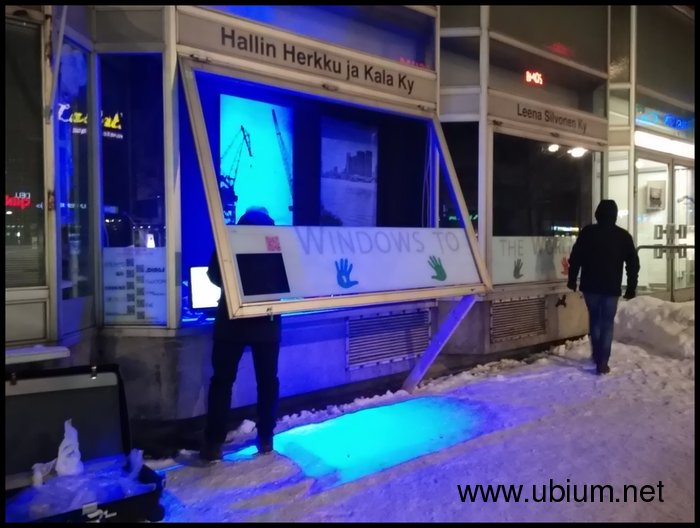 An last but not least, leaving all ready for the opening: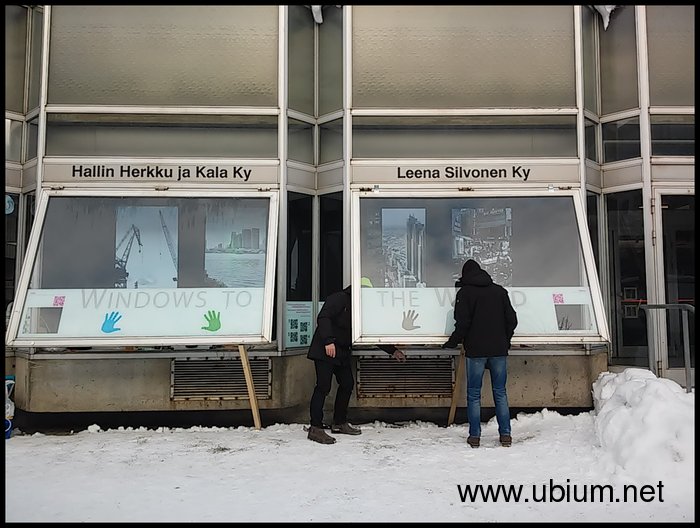 all in time to have "Windows to the World" ready for our public! 🙂
___
Written by caislas